Five years ago today, we drove to Indiana County to meet and bring home our first "co-parented" addition to our family – Ana. She was in a rescue called Starfish to the Sea – we found her on Petfinder.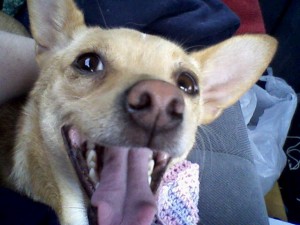 She's a little happy-go-lucky prima donna mix now. Favorite activities include ninja stealth attacks on the cat food dishes, sleeping affixed to one of her brothers and sitting on "her" chaise lounge on the deck. She's still shy around new people, but if they are gentle with her – she'll accept pets and treats.
Ana nowadays: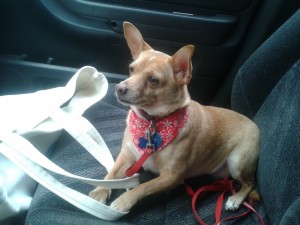 Happy Adoption Day, Ana.