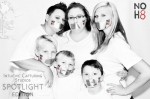 You may have heard the exciting news that the Boy Scouts of America is considering lifting the National LGBT ban!! Finally! Well where there is equality, there are hate groups. They are spewing their hate all over the BSA! But, you can help! The BSA has set up a hotline to hear ALL opinions on the matter! ACT NOW! It's so simple!
Call the Boy Scouts' national office at 972-580-2330 and tell them you hope they'll vote yes on allowing gay scouts and leaders. When you call, the person who answers will ask if you support the proposed policy change. Just say "yes" and you're done!
**If it is after hours please send an email to nationalsupportcenter@scouting.org
Thank you for your help. My family and I have been working towards this for so long. We are almost there. Call now, share our blog. Spread the love.
Be sure to leave a comment if you get a response.
< Editor's Note: We created a grab button in the right side column. You can grab the image and post to your own blog/website. It links to this post. Please feel free to share far and wide.>