And here's a chance to learn the "how to's"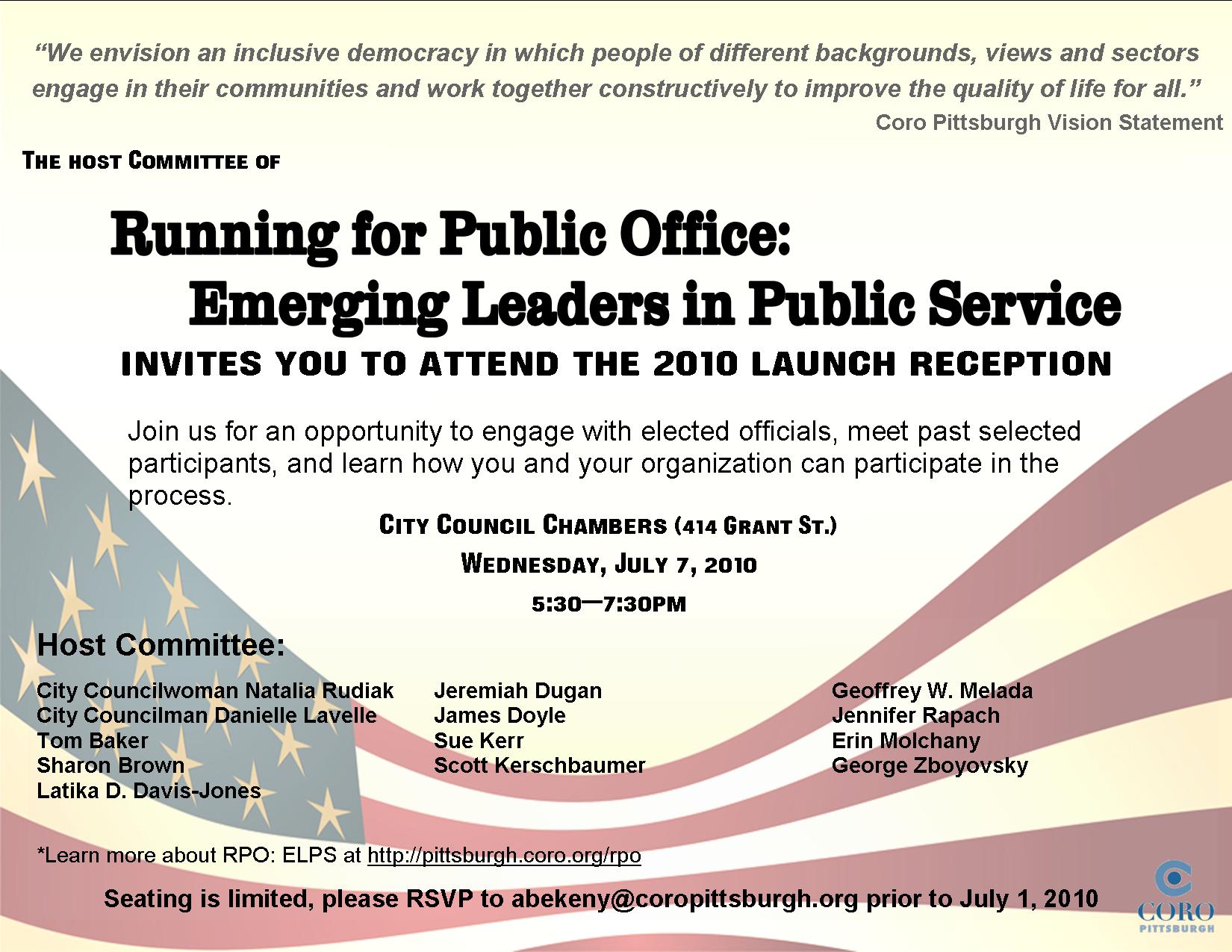 The Coro Center for Civic Leadership is currently seeking applicants to participate in this 12-week fall 2010 program, Running for Public Office, which works to strengthen citizen participation in public elections, and also to increase the diversity and level of preparation of candidates running for office in Greater Pittsburgh.

As standing for election is an important form of civic engagement and one of the highest forms of public service, the goal of RPO is to recruit, select, engage and prepare highly motivated individuals to lead successful electoral campaigns in Greater Pittsburgh. The course is open to prospective candidates and campaign staff who are committed to continued engagement in the political process.


All applications must be submitted to Coro Pittsburgh by Thursday, August 5, 2010. To apply or to nominate a candidate, please visit the RPO application and nomination page or call 412.258.2676. More information about Coro Pittsburgh can be found by visiting www.pittsburgh.coro.org .
sdf